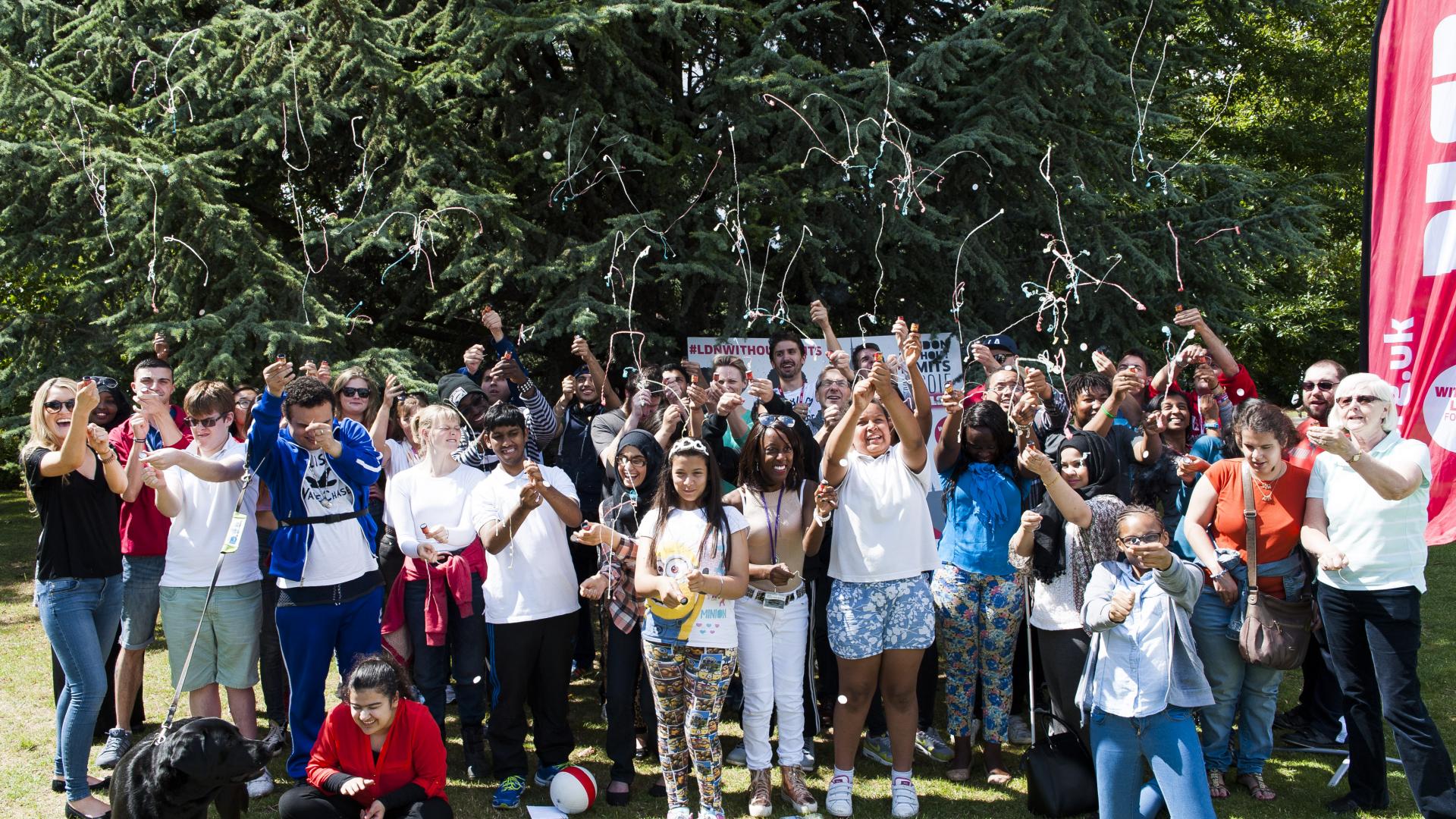 About Us
At the Royal Society for Blind Children, we believe no child in the UK should grow up to be poor or lonely just because they are blind.
There are an estimated 36,000 blind and partially sighted children and young people in England and Wales. Every day, four more children will be diagnosed with sight loss.
90% of those who lose their sight in youth will never have a long term job
Two thirds of blind people are living on or below the poverty line
Most will never have a meaningful relationship
A lack of support for parents, fewer opportunities to learn vital life skills, and limited access to positive social experiences mean that blind children are at a serious disadvantage when it comes to their emotional well-being, social development and ultimately, employment prospects.
How we help blind children
We create a better life for blind children, by helping every young person we work with to find and fulfil their own unique potential.
We are there for them from the moment they are told they have lost their sight, guiding them and their families on their journey through sight loss.
We provide them with a combination of support,learning and development opportunities to help them develop the resilience and skills they will need to navigate their own futures.
How we do it
We support parents to develop the knowledge, skills and confidence to help guide their child through sight loss, via our national Family Support Service and our Advice section.
We promote best-in-class, inclusive education and learning at all levels, from our residential further education facility, Dorton College, to our Employability course, which helps young blind people develop the skills to get into employment.
We help blind children and young people to build friendships, grow in independence and improve their resilience, through our Health and Well-being clubs, Social and Peer group (11-17), Social and Peer (18-25), Music Group and more.