18-10-2020
Charlotte's London Marathon Journey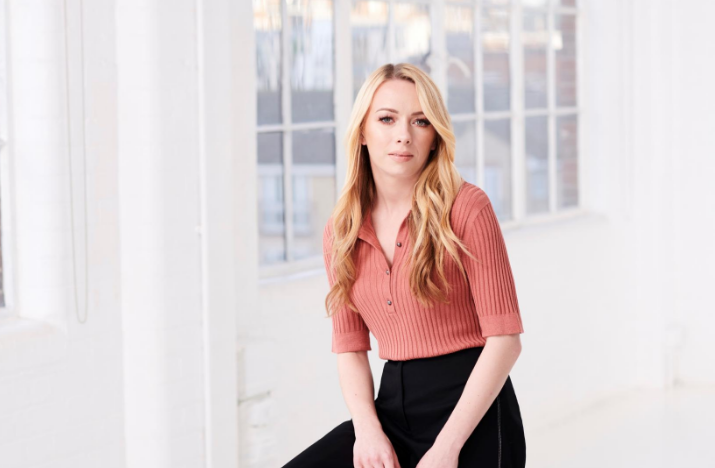 LISTEN TO CHARLOTTE'S SIGHT LOSS STORY, AND WHY SHE WANTED TO RUN THE LONDON MARATHON FOR RSBC
"After I got offered my job at the Home Office I realised this charity had done everything I wanted. I want this for other people and the charity needs money to help others like me. I wanted to give back and give other people the chance to have the same help as I had."
When Charlotte was 18, she was studying to be a nurse. One day she woke up and realised she couldn't see properly out of one eye. After months of tests, she was finally diagnosed with a rare condition called Leber's Hereditary Optic Neuropathy – this is a big loss of central vision. She had to leave university and didn't know what life had in store for her now. She couldn't go out with friends and didn't think she would be able to work again. She felt like she had lost her independence.
Charlotte decided to get in touch with RSBC. She started on our Employability Programme and made incredible progress with her confidence. She has recently secured a job in the Home Office and said she wanted to give something back by doing the London Marathon for RSBC. She was always sporty before losing her sight and the London Marathon was something she'd always wanted to do. She remembers thinking:
"Why not do it for the charity that's made me realise I could do it. RSBC made me believe I could still follow my dreams, and be anything I wanted to be."
She knew it was going to be a big challenge, but wanted to prove to herself and others that her sight loss would not limit her. She did the London Marathon unassisted, and admitted she felt very excited, but very nervous at the same time leading up to the day.
"It was absolutely amazing on the day, the atmosphere is the one thing that keeps you going. I bumped into other runners from RSBC which made me feel so comfortable. I felt part of something special."
I had a chat with Charlotte about her experience, you can listen to it here.
Want to run the London Marathon for RSBC? Find out more.
If you're interested in supporting in another way, you can email the Fundraising Team at fundraising@rsbc.org.uk or call us on 0203 794 8287. We would be delighted to hear from you.