27-10-2020
Sasha's story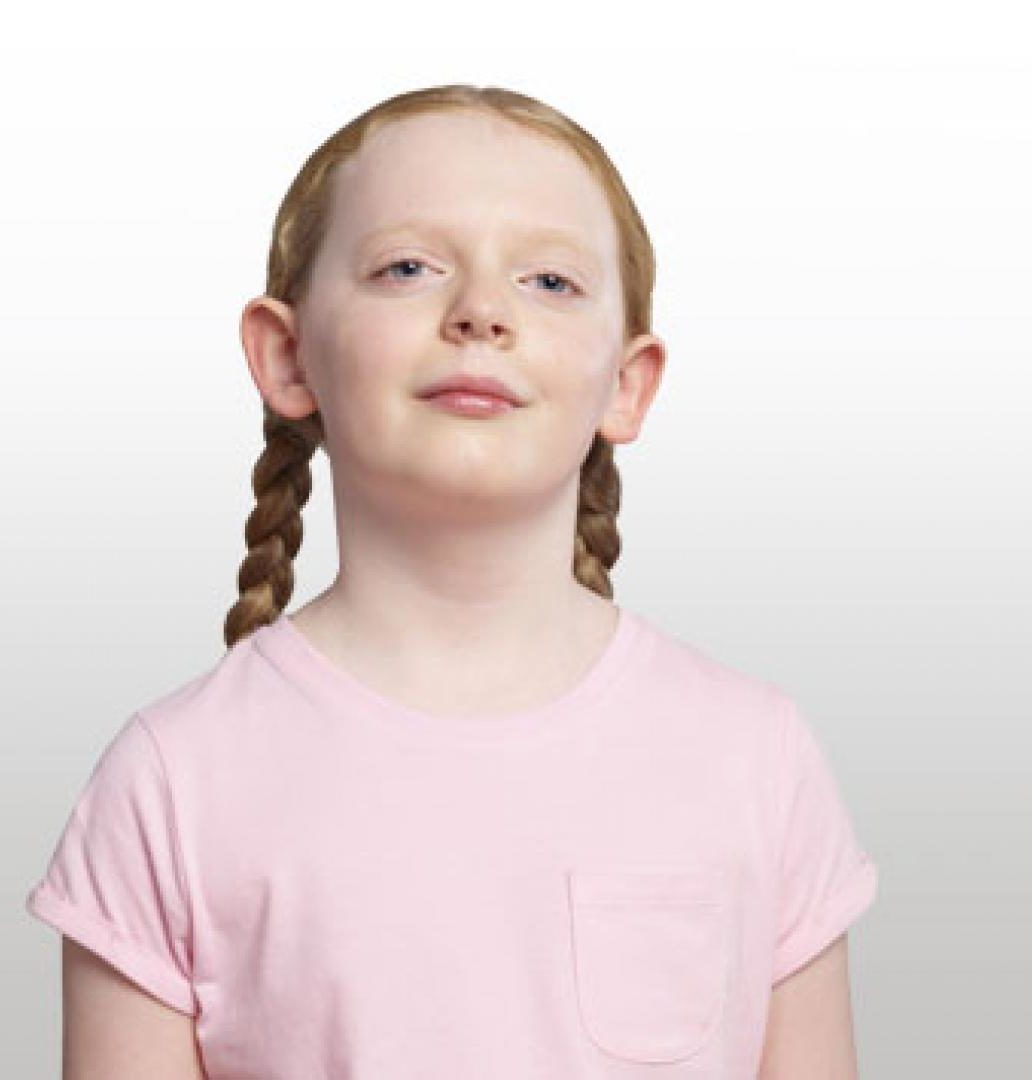 Meet aspiring fashion designer, Sasha.
Sasha loves to draw and make things, and at just nine years old she is already a whizz with a sewing machine.
Sasha also happens to have sight loss.
Born with a number of sight-limiting conditions including albinism, nystagmus, astigmatism, photophobia and strabismus, Sasha has always had to accept that life is not as easy for her as it is for her peers.
She is no stranger to hospitals, having had various treatments and surgeries over the years, and her lack of depth perception has frequently led to nasty bumps and falls in the playground.
But one thing that Sasha refuses to let her sight loss limit is her ambition. As the daughter of a former fashion industry professional, she is determined to follow in her mother's footsteps and build a career for herself in fashion.
"I love hearing my mum's stories about her job in London," says Sasha. "I'm going to be a dress designer when I grow up. I'm already going to a sewing class every week so I can learn new things and practise my sewing skills."
Sasha's mother, Alison, contacted RSBC to get help understanding the education and care plan that their local council had given her. She says that having the right information and advice available at every step of Sasha's sight loss journey has been crucial in ensuring that Sasha doesn't get left behind her friends.
"Sasha might need a bit of extra help, but there's no reason that she can't do all the things that she wants to do in life," says Alison. "I'm totally confident that with the right support, Sasha can achieve her dreams."
Sasha is one of 36,000 children and young adults living with sight loss in the UK.
But research shows that two thirds of people in the UK have never met a child or young person who has lost their sight.
These people won't know many vision impaired children often face challenges that makes achieving their dreams harder than it should be. Many children go on to achieve their dreams, but this isn't always the case. It's time to stand up for #EveryBlindChild in the UK.
At RSBC, we believe that the risk of poverty and isolation that can come with childhood sight loss cannot be tolerated any more.
Sasha has the same hopes and potential as any of us, she deserves to live a fulfilling life with the chance to get a job and find love, just like everyone else.
The first step in creating a better life for blind children is to shine a spotlight on their lives and the challenges they face.
That's where you come in.
Start by sharing Sasha's story on your social media.
Making childhood sight loss visible
Without visibility and acknowledgement, children like Sasha will face an uphill struggle to achieve their dreams.
By giving more people in the UK the chance to meet a blind child, you can help shine a spotlight on the realities of childhood sight loss, paving the way for a fairer, more inclusive future.