28-10-2020
RSBC wins Charity Film Award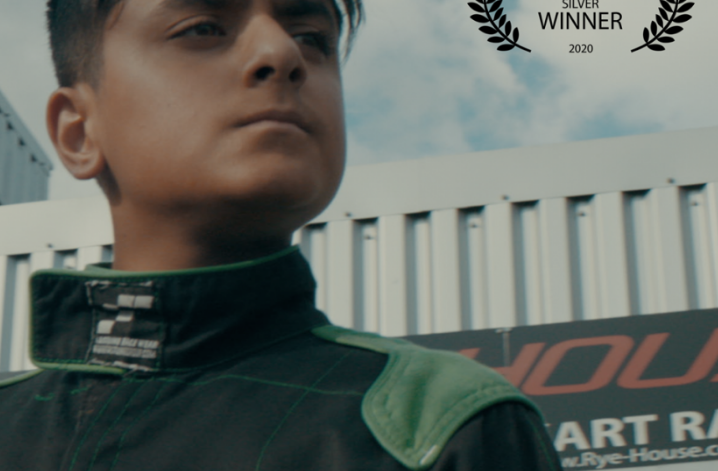 RSBC's short film to highlight the journeys of children growing up with sight loss was a People's Choice Silver winner at the Charity Film Awards 2020.
The film, "My Life Without Limits", is narrated by twelve-year-old Ethan and his mother Bhavna, who describe their emotional response to Ethan's diagnosis and how they've tried to come to terms with it.
Ethan says of the experience of making the film, which was produced by London based Director, Lewis Knaggs of LSK productions, "I had an amazing time during the filming. I wanted to show that you can achieve anything you wish despite being visually impaired"
His mum Bhavna adds,"We felt privileged to be asked to be part of the film. A fantastic opportunity to raise awareness of vision loss in children and show that you can live your "life without limits".
Ethan was diagnosed at the age of 7 with the degenerative condition, Stargardt Disease, and lost most of his central vision within a matter of months. In the film, Ethan describes how he felt when his mum first told him that he would lose his sight and he shares his deepest fears for the future, including not seeing the faces of his own children. Accepting that he won't be able to drive a car has also been hard for Ethan to accept, but it is this that becomes the theme of the film as he has a driving experience he'll never forget.
Dr Tom Pey, RSBC's CEO, said, "We are extremely grateful to Ethan and his mum, Bhavna, for sharing their story. We were delighted that the Media Trust selected RSBC to benefit from its Volunteers Film Project enabling us to collaborate with the team as LSK Productions and work with a director who understood how best to complement Ethan's compelling story with stunning visuals, music and a theme that will move and surprise a wide audience. Having the work recognised in the People's Awards at the CFA2020 awards was great for everyone involved."
"Our film captures brilliantly Ethan's wonderful character and his experience of sight loss. It also demonstrates how a sight loss diagnosis impacts the whole family which is why our Family First Programme at RSBC puts families at the very centre of the support we provide."
RSBC hopes that the film will help inspire a shift in how the general public think about childhood sight loss.
Please find the video below!