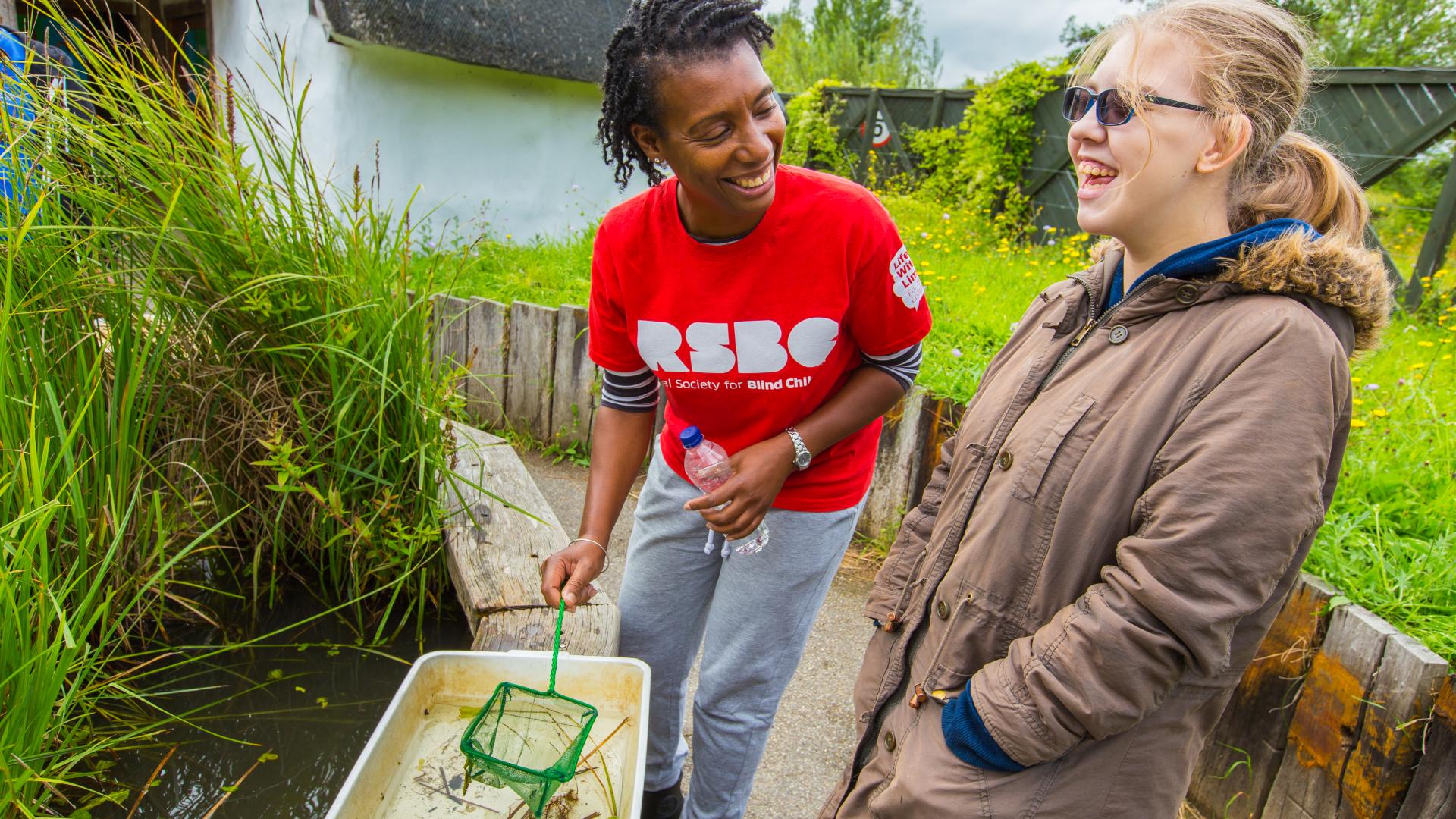 Support young people living with sight loss
Provide essential support to blind and partially sighted children and young people to take part in a variety of, currently online, activities. The activities are designed for young people to build their own peer social networks, gain confidence, learn new skills or new sports, meet new friends, and enhance their personal development and independence.
Did you know?
Did you know that friendship isolation (not having neighbourhood friends to play with) among blind and partially sighted children is 40%?
What is it all about?
As all of our activities are taking place online, your role would be to support the session and facilitate the communication and social interaction between group members.  Once the activities resume on a face-to-face basis, you would also be involved in 1:1 sighted guiding from and to public transport locations or in a number of different venues as well as practical support onsite.
Currently, online sessions are run both during the week (mostly in the afternoon) and at weekends (usually on a Saturday).  Most of our face-to-face activities happen over the weekend and you can volunteer for them either each weekend or just once a month.
Young people activity volunteering is a flexible commitment, and you will be able to sign up for the session you like and when you have time. It really is up to you and your availability.
Next steps:
Sign up to volunteer by filling in the online form and we will be in touch to arrange a time to meet (virtually at the moment). We will talk through all the details of this volunteering opportunity and will answer any questions you might have.