02-11-2020
Accessible ways to watch Films and TV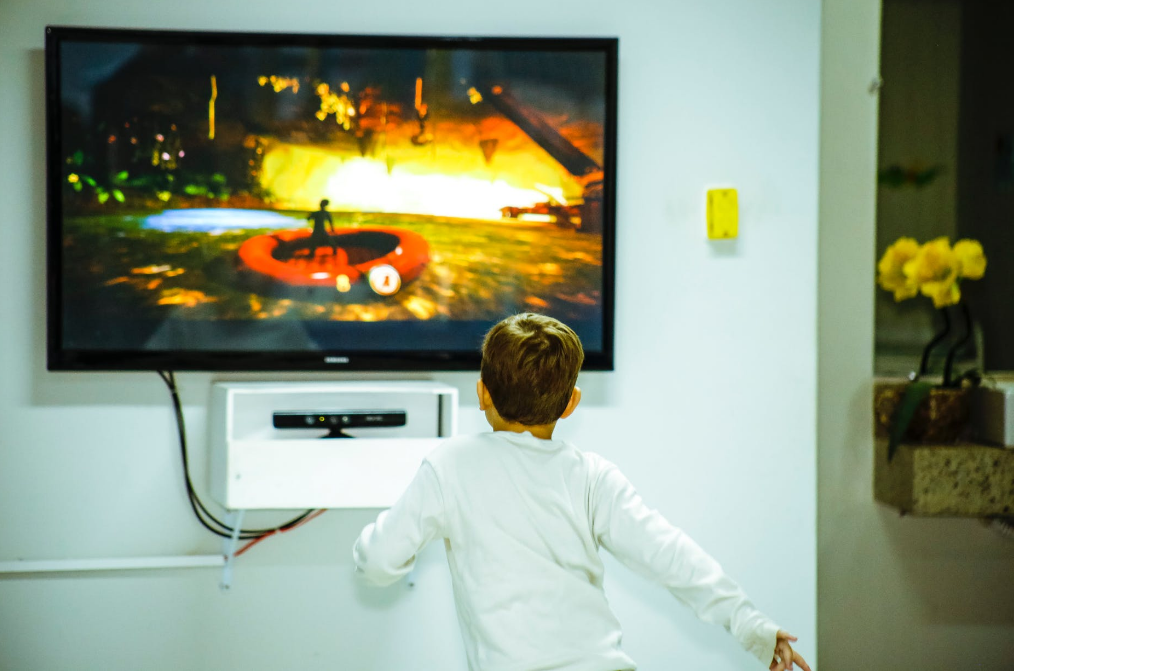 Accessible Cinema
Being blind or partially sighted should not stop you from being able to go to the cinema and watch films. In fact, lots of cinemas are equipped with audio description, where a cinema provides you with a headset when you buy your tickets and tell them you are blind or partially sighted (this can also be done over the phone or Internet in most cinemas). These headsets will look like a pair of headphones, like ones you would use at home. The headset that is given to you is then connected to the film that is running and, like on audio description for TVs, a voice will tell you everything that's happening on screen that you may have trouble seeing while the regular film soundtrack plays to the entire cinema. For more information on what audio description is, go to the RNIB website and read all about it!
Most cinemas in the country should provide this service, but to find out whether yours does, look it up at yourlocalcinema.com. Some films also will not provide audio description services, or they might only be provided at certain viewings each week, so it's usually best to check with the cinema before just to make sure that audio description is provided. 
Relaxed screenings are also becoming more and more common across the U.K. These are screens which are designed to reduce stress (e.g. low sound and freedom to move around if needed) and with staff trained in disability awareness. If this type of cinema sounds right for you or a loved one, Dimensions have a useful relaxed cinema finding tool for finding your nearest relaxed cinema. 
CEA Card
If you want to go to the cinema with someone, the UK Cinema Association also has something called the CEA Card. The CEA Card is a scheme that runs across the UK and allows anyone who qualifies for it to get a second ticket free of charge so that someone can come along with you. The logic behind this idea was that the second person you bring can help with accessibility issues in the cinema, like helping find seats or with a possible emergency exit. Despite this, you still can bring whoever you want on the second ticket. 
Over 90% of cinemas in the country accept the card – find if your nearest cinema does here. The card lasts for one year from the date it is issued, and there is a £6 fee each time you renew.
* Do I qualify for a CEA Card? * 
People who are eligible should have one of the following:
Severely Sight Impaired Registration

Sight Impaired Registration
OR get one of the following benefits:
For more info on DLA and PIP, please go to the 'Get out Help' (insert link) web page on benefits. You can also contact us by phone on 020 3198 0225 
DVDs/Blu-rays
DVDs and Blu-Rays can also be used, if you have a DVD-Player you can buy or rent loads of films (usually a few weeks after they've been out in the cinema) that will often have audio description features built in. Make sure you check the DVD does have this feature before you buy/rent, and if it does, simply turn it on using the on-screen menu once you have loaded up the DVD. 
Streaming services
Feel like staying at home and watching something from your own living room instead? Most big streaming services, such as Netflix, and Disney Plus now have films with audio description enabled. While not all films have this enabled there is still a large enough amount to make watching films and TV easier than ever. You can also watch some stage shows, musicals and opera online for free, with a list of these shows linked here.