25-10-2020
Christian felt his dreams of playing competitive tennis were over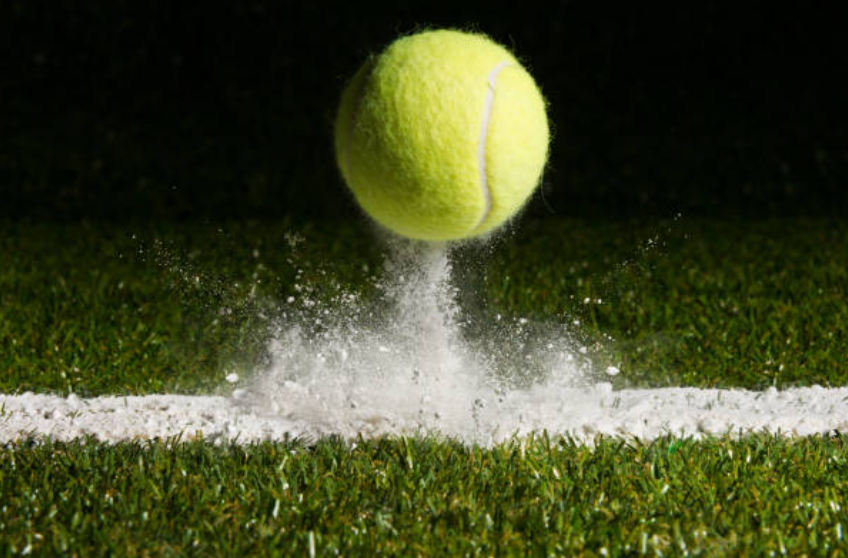 23-year-old RSBC member Christian is passionate about tennis. Despite suddenly losing his sight at university, he has excelled at playing vision impaired tennis and even competed against the world number one in the Vision Impaired British Tennis Championships in 2017. Curious to find out more, we recently caught up with Christian.
Christian learned the basics of tennis from his mum as a child and his talent flourished as a teenager. Christian spent most weekends playing in local tennis clubs, playing 8-10 hours a day to master his skills. He carried on playing when he went to university in North Wales, and was soon selected for the Wales Men's Tennis Team.
'I felt like I'd reached a glass ceiling'
During the trials Christian began to realise something was wrong with his vision:
"In tennis you need to be seeing the ball when it's coming over the net and it was almost at my feet when I was seeing it, which was negatively affecting my ability to play." Eighteen months later, Christian was diagnosed with a condition called Bardet–Biedl syndrome, which can affect many parts of the body, including loss of sight.
"I felt like I'd reached a glass ceiling and I had no future in tennis. I thought I'd only be able to play as a hobby and never compete again."
'For the first time I could serve and volley'
This all changed when Christian heard about vision impaired Tennis. Intrigued, he signed up to give it a go and hasn't regretted it since.
"Playing it felt great. The ball was so much bigger and it rattled so I could easily tell where it was coming from. For the first time I could serve and volley, which put me on a level playing field of competition." Christian has already made remarkable progress, recently earning the chance to play in the British Tennis Championships. He sailed through the first two rounds, defeating his opponents in straight sets. In the semi-final, Christian faced off against the world number one.
After a close match Christian lost the game, but nevertheless came third in the overall tournament.
"This was my second ever tournament and to have reached the semi-finals and come third has given me a thirst to carry on playing."
'I'd recommend people who are vision impaired to try out sports '
Christian is also hoping to get a coaching qualification with the Lawn Tennis Association, as he is passionate about teaching the sport to other vision impaired young people.
"There is a proven link between mental well-being and sport. Personally, I found playing sport helped me deal with depression and anxiety when I was a teenager. Playing sport, you get the endorphins and it made me feel really good when I played. I'd recommend people who are vision impaired to try out sports like tennis, as you'll meet new people and it'll be great for your well-being."
Interested in playing more sports like Christian?
Our Health and Well-being clubs offer blind young people aged 8-25 the chance to play a wide range of sports, including tennis, football and judo. Register your interest by filling in the form below.