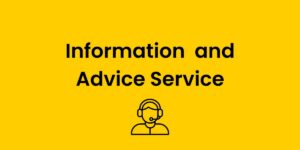 Information and Advice for families of blind and partially sighted children and young people
If you are looking for some help and guidance about what benefits you or your family might be eligible for, what grants might be available or what support you should be receiving locally then our Advice and Information service can help.
What help can I get for my vision impaired child and my family?
We can advise you on a range of benefits such as:
Disability Living Allowance (DLA)
Personal Independence Payment (PIP)
Carers Allowance
Universal Credit
We can help you complete the application forms but we will always encourage you to do as much as you can yourselves so that you can become more independent.
We also can help you find assistance for essential items in your home if you are struggling financially.

Claiming benefits if you are vision impaired and aged 16 or over
It's important to make sure you get all the financial help you may be entitled to.
If your claim is successful, your money can be paid directly into your bank account and it will be backdated to the date of your initial application.
Depending on your condition and circumstances you could be entitled to these benefits.
Are you? 
16 or over in full time education
16 or over not in education and not working full time
16 or over in work

Personal Independence Payment
Disabled Student's Allowance – Designated higher education courses
16-19 Education Bursary fund
Housing Benefit – University Students living away from home (in some cases)
Universal Credit (in some cases)

Personal Independence Payment
New Style Employment Support Allowance
New Style Job Seekers Allowance
Universal Credit

Personal Independence Payment
Access to Work
Blind Person's Allowance
Working Tax Credit (existing claims only)
Universal Credit
VAT Relief to buy products specifically designed for people with a disability
Depending on your condition and your circumstances these are the main benefits that vision impaired young people could be entitled to:
Personal Independence Payment (PIP) – provides a contribution towards the extra costs you face in order to live a full and active independent life. How much you receive is based on how your condition affects you and not the condition itself
Access to Work – aims to help disabled people start or stay in work including moving to self-employment or starting a business. It can provide practical and financial support if you have a disability or long term physical or mental health condition claiming Access to Work does not affect your other benefits
Blind Persons Allowance – if you are in employment you can earn up to £2,320 more before you start paying income tax on the top of your personal allowance
What other help might my family be entitled to?
If you or your child is blind or partially sighted, you might qualify for other financial help.
Transport and getting around
Healthcare
If you or your parent/guardian are in receipt of certain benefits you may be entitled to the following:
You can get advice on money and debt from Money Advice, they also offer live web chat which can be busy, but do keep trying.
Carer's Allowance
Carer's Allowance is a benefit for people who look after a disabled person. Only one parent can claim for Carer's Allowance.
You will qualify for Carer's Allowance if you:
Are aged 16 and over
Are caring for someone who is receiving the highest or middle rate of Disability Living Allowance care component  or any rate of the Daily Living Component of Personal Independence Payment
Provide care for at least 35 hours a week (any time)
Are not earning more than £139 a week
Are not a full-time student
Satisfy certain residence conditions and you are not a person subject to immigration control
How to apply?
Complete the online form
Within several weeks you will get a letter. This is called the 'award letter', it will tell you what you are entitled to, how much and when you will get your first payment
How do I get in touch?
Benefits can be confusing, if you would like some advice please speak with one of RSBC's specialist benefits advisers, we can also help you complete the application forms and help you to challenge any decisions.
If you are a parent or guardian or vision impaired yourself and aged 16 – 25 then please call 020 3198 0225 or email connections@rsbc.org.uk   
You may also be interested in…