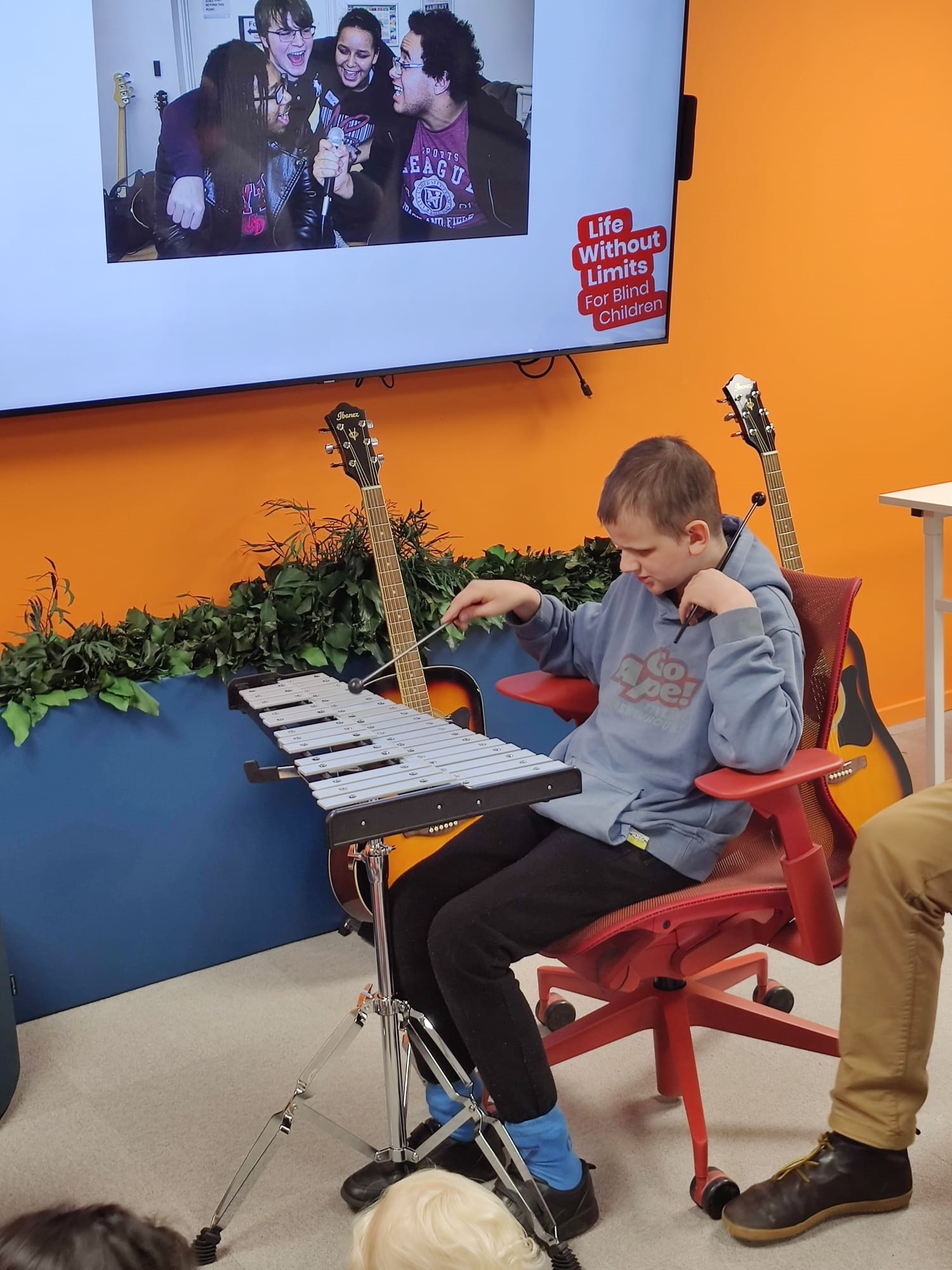 Overcoming life's challenges together
As millions of children prepare to make the transition from primary to secondary school this September, 10-year-old Lennie is feeling more daunted than most.
Lennie had bone cancer as a baby, which pressed on the optic nerve in both his eyes, leaving him blind. He also has autism. Lennie feels anxious all the time but he's particularly anxious about this huge change.
The one thing that's getting Lennie and his dad, Ed, through is support from Amy, one of RSBC's Family Practitioners. Amy works in our Families First service, offering emotional and practical support to blind and partially sighted children and their families.
Lennie and Amy have built up a great relationship and now Amy's acting as a bridge between the old and new schools.
Amy says, 'This continuity takes the worry away from Lennie, because he knows the adults in his life are all working together.'
With your donations, we can make such a difference to the lives of children like Lennie. We can help them to overcome the challenges life will throw at them and help them to prepare for the many opportunities ahead of them. Your donations will mean we can be with children every step of the way until they're ready.
Please donate today if you can, it will make the world of a difference