Families First – Sight loss support for the whole family


Supporting children, young people and their family affected by sight loss.
Our Families First team are here to support you and your family. We believe that children and young people need a strong family to be able to grow and flourish and sometimes when you receive a diagnosis that your child has sight loss  you, your child and your family might need some extra support.
From the moment you receive a diagnosis that your child has sight loss, if there is a  change in vision, if your child or family are going through some changes that are difficult to manage or any other time when life just seems a bit tough, get in touch and let one of our Family Practitioners be there to support you.
Who is this service for?
We are there for the whole family:
Any child or young person in England and Wales with a sight loss, from 0-25 years old.
Anyone in your family who has been affected by your child's sight loss diagnosis – Siblings, you or extended family.
How does the Families First service work?
Your Family Practitioners will spend time with you to get to know your family and therefore be best able to offer you a service which suits you and your family's' individual needs.
They might hold 1:1 sessions with your child at home, school or college,  meet with you at home or online and give you some space to confidentially talk about how sight loss feels to you. We may meet with your other children too, to see how we can help the whole family.
Your Family Practitioner will then help you understand techniques to better manage these feelings so that you can feel more confident about the future, empowered in your role as a parent and resilient for the future.
We can, with your permission,  also work with other professionals who support you and your family to ensure that everyone is working towards the same goal.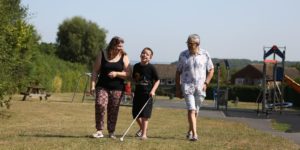 How will Families First help me and my family?
Building family strengths
We offer you the space to explore the issues and concerns that matter to you and four family,
We provide support throughout your family's journey, from the point at which you receive a diagnosis of vision impairment.
Practical support
If asked, we can offer suggestions and possible solutions on practical coping strategies such as setting boundaries
We can advise on how to support your child's learning and development
We can provide support at meetings, e.g. school reviews, meetings with Social Services
We can provide support with applications and paperwork to ensure that you are receiving the correct benefits for your family
We can introduce you to other organisations so that your family always receives the best available service.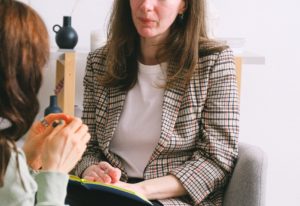 How do I get in touch?
If you are interested in the RSBC Families First service or  you have questions, please fill the form below or contact us at connections@rsbc.org.uk.
You may also be interested in…