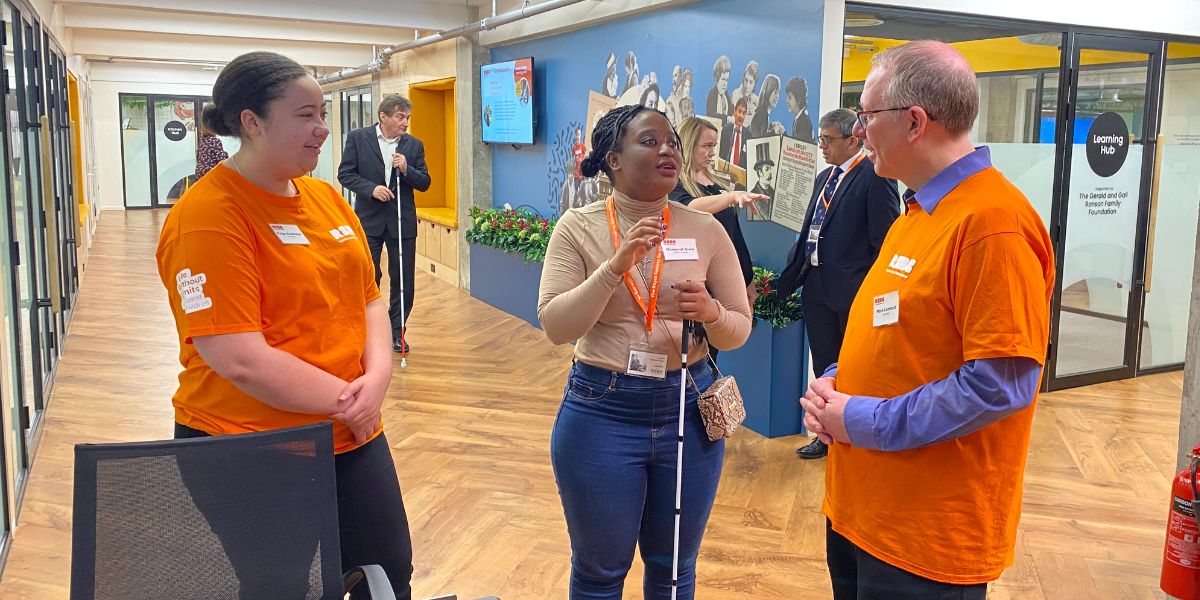 We couldn't do what we do without people like you.
You can help us transform the lives of children and young people living with sight loss, whether it is by supporting our activities, acting as an employment mentor, advocating RSBC in your local community, running your own fundraising event or providing vital behind-the-scenes support for one of our many teams.
What difference will you make?
With the commitment of our volunteers, we can offer a variety of services, from our current online activities, employment support, community groups, events and fundraising.
There are many opportunities to get involved and depends on how much time you have on your hands and the type of volunteering you want to get involved with. But no matter what you decide, even an hour can make a big difference for us.
What can you gain?
Personal satisfaction – the time you give is meaningful and can make a direct difference to blind and partially sighted children and young people.

Meeting new people – as part of the volunteer team you will meet like-minded people who are as passionate about the cause as you are.

Develop or utilise your skills – while volunteering you will be provided with plenty of opportunities to develop or utilise your skills. This can also build your CV and boost your employability.

Have fun – our opportunities are designed to be fun and satisfying. 
Experience/ Knowledge you need and time commitment
We have volunteering roles to suit all levels of experience and to suit the amount of time you have to spare. You can volunteer once a week or once a month, a few hours a day or only an hour a month. This can be either on a weekend or a weekday – together we will find an option that works best for you and your schedule.
Sign up to volunteer by filling in the online form or send an email to our friendly team at volunteers@rsbc.org.uk and we will be in touch with more information.