Access Unlimited For Families in England
What is Access Unlimited?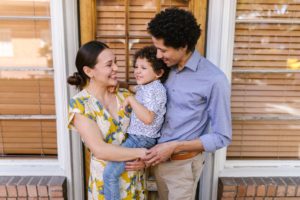 Access Unlimited is a fantastic project from 2022 to 2024 that will support blind and partially sighted children, young people and their families in England.
You will be able to benefit from a range of services we at RSBC have on offer, and we'll also be working with our partners to make sure that youth organisations across England can include blind and partially sighted children in their range of activities.
What do the Access Unlimited services include?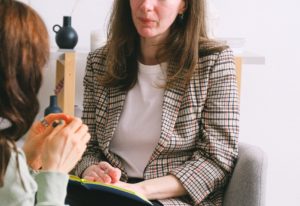 Advice and support for families
You can benefit from our Family Support Service called Families First.
The service includes an Advice Officer who can help with any benefits or funding applications. It also includes Family Practioners who support children and young people (0-25), parents/carers and the whole family at times when things can feel difficult, such as diagnosis, deterioration of vision, key school transitions or family difficulties.
The support is confidential and tailored to you and your family, focussing on your emotional well-being.               
Online activities and support for children, young people and their families
Children, young people and parents/carers can join others online to be part of RSBC's activities and programmes including:
Social events
Post 16 and Employment support
Information and Advice
Assistive Technology
How can me and my family access the Access Unlimited services?
You can contact us or any of our partners about inclusive activities for blind and partially sighted children and young people.
Please add your contact details here and we'll get in touch and make sure you can access the service you choose.
We work in partnership with local community services
RSBC works with local partners to help youth organisations across England be more inclusive offering activities for blind and partially sighted children. Let us know if you would like to ensure any community services local to you become more inclusive and need some support to do that and we can get in touch! If you would like more information on how your youth activities could be more inclusive for vision impaired young people whilst gaining an accredited qualification, go to our Capacity Building Training page.
Access Unlimited outcomes
Access Unlimited aims to have these outcomes for vision impaired children and their families in England:
Families are empowered with skills, knowledge and support mechanisms to fully support their child's development.
The right support for families is embedded within their local service provision
Regional youth networks share their learning from the training within the project to grassroots organisations, making sure vision impaired children and young people are included in local youth provision.
Vision impaired children and young people are involved with community-based activities that will build friendships, confidence and and independence.
Need more information?
For further information then please email us at  connections@rsbc.org.uk or call us on 020 3198 0225
Our funders and partners
The Access Unlimited project is funded by The National Lottery Community Fund

RSBC are delighted to be working in partnership with: