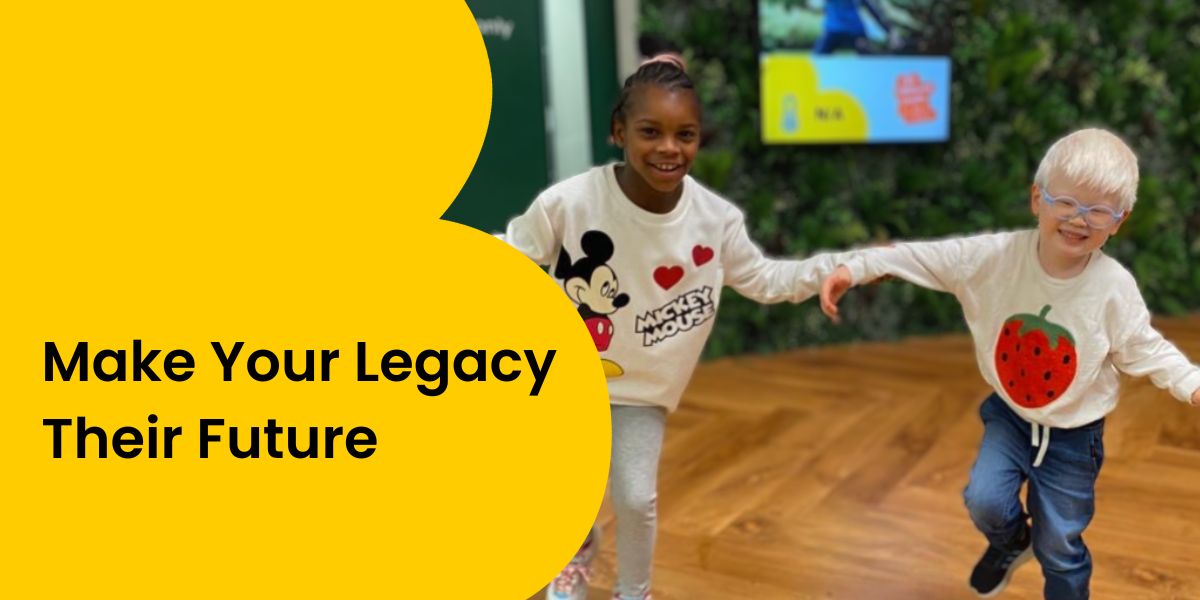 Leave a gift in your Will
We hope after you have provided for your loved ones that you might consider leaving a gift in your Will to RSBC, to help make sure our work carries on long into the future.
Around a third of our support every year is only possible thanks to the kindness of people who include a gift to RSBC in their Will. These gifts have contributed enormously to helping transform the lives of so many blind and partially sighted children, young people and their families.
Why leave a gift to RSBC?
We want to support every blind and partially sighted child, young person and their families, and there are many more people out there right now who need our support. Every day, 4 more of children will be diagnosed with sight loss. Some may never have meaningful relationships, learn vital life skills or gain employment unless urgent support is provided. This can't continue. By remembering RSBC in your Will, you can provide life-changing support for more blind children for years to come. Your legacy will be their future.
How to give in your Will
If you believe in giving life changing opportunities to blind children, a gift in your Will is a wonderful way of advancing this cause. You simply need our charity name: The Royal Society for Blind Children, our Registered Charity Number: 307892 and your chosen amount/percentage to leave.
Download the RSBC Gift In Will Brochure
Here are the 5 steps for making a Will:
1- Work out the value of your estate 
Create a list of the approximate values of everything you own. This should include any outstanding debts you have.
2- Decide your beneficiaries
Make a list of the people and organisations that you want to give to in your Will and plan how you'd like to divide your estate between them. We hope that after you have provided for your loved ones, you will also want to leave a percentage of your estate or a specific sum to RSBC.
3- Appoint your executors
The people you appoint will be responsible for making sure that your wishes are fulfilled. You could choose family members, friends, a solicitor or perhaps even your bank manager.
4- Have your will drawn up
If you are planning to write or update your Will, we recommend using a solicitor or a member of the Institute of Professional Willwriters. Your Will must be signed in the presence of two witnesses.
5- Keep your will in a safe place
You may wish to keep it in a safe place, or you could ask your solicitor to look after it for you. You could also store it with the Probate service for a one-off fee.
Contact us
If you would like us to give you a call to discuss any aspect of helping us in this way, please click on the orange button below, fill out the form and a member of our team will contact you within three working days.
Or, if you would rather write your free Will over the telephone you can request a callback from a will specialist.
Finally, if you do decide to go ahead and include us in your Will and,  please do contact us on 020 3198 0225 or drop us a line at supporter.care@rsbc.org.uk. We would love to be able to say thank you!
Contact us today