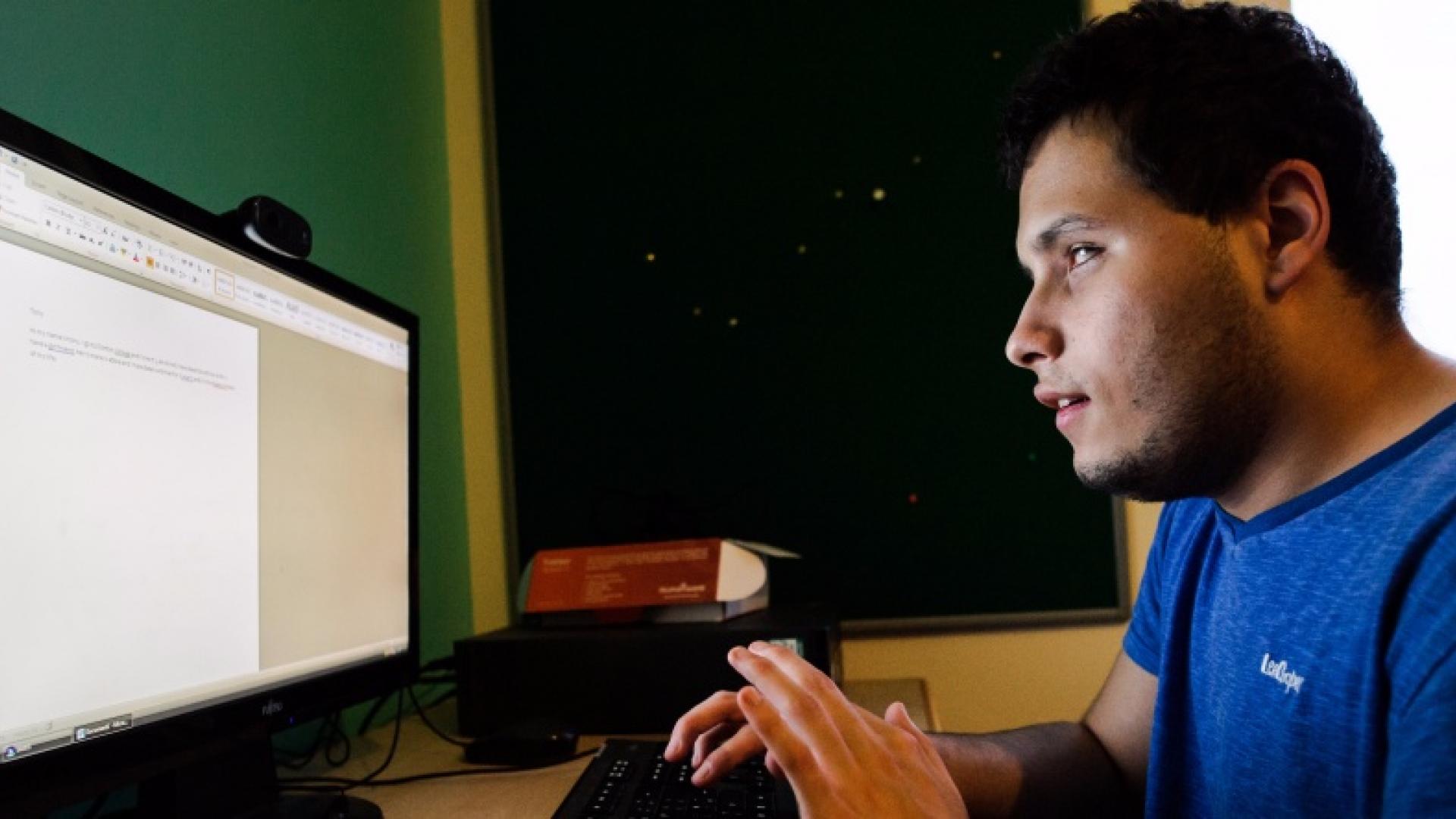 Welcome to RSBC Dorton College of Further Education and thank you for taking the time to learn more about us. 
RSBC Dorton College is an independent specialist college, offering a day provision for blind and partially sighted (BPS) students between the ages of 16-25. We also support young people who are BPS, and some have additional needs. We are based in the London borough of Bromley and our students come from all across London and the South East region. We are the only independent specialist BPS Further Education provider in this region.
Whether you are taking the next steps into education or researching on behalf of a young person you know, we hope this webpage provides a useful insight into what we do.
At Dorton College our dedicated and highly experienced staff team aims to provide first-class support to students who are blind and partially sighted (BPS) and also to those who are BPS and have some additional needs. Our students come to us from age 16 onwards and are welcome to continue their studies up until they are 25 and ready to graduate (subject to funding). We have students studying a wide range of different subjects from Entry Level to Level 3 (A Level), and some students will progress to University, while others will secure employment or move to independent or semi-independent living. Education Outcomes are individual to each student and aspirations and achieve of these are high.
Dorton College works closely with a range of partners, from both mainstream and specialist educational settings, to ensure that students get the very best from their time with us. We have 'hybrid' partnership arrangements with local General Further Education Colleges (GFE's), which further increases the range and opportunities our students have access to. We also offer bespoke full or part-time hub only curriculum programmes, which are delivered via a curriculum which is unique to each student.
Ofsted rated Dorton as 'Good' in every area at our most recent inspection in September 2018. 
Ofsted reported; 
"Students make good progress and achieve well. Students develop increased confidence and a range of strategies and skills to enhance their prospects of employment and independence"
The Dorton College ethos is 'Just Enough Support', which means our staff always support students at the right level for the individual need/s of each student; never over or under supporting. This enables all of our students to achieve their full potential, increase their independence and reach their true aspirations; enabling all of our young people to truly embrace their education and future and live a 'Life without Limits'. 
Remote education provision
We also have information for students of Dorton College and their families about what to expect if they are having to learn from home as a result of the pandemic.
Find out more
If you would like to find out more about the Dorton College offer, or arrange a visit to come and see what we do, please contact us via the form below.