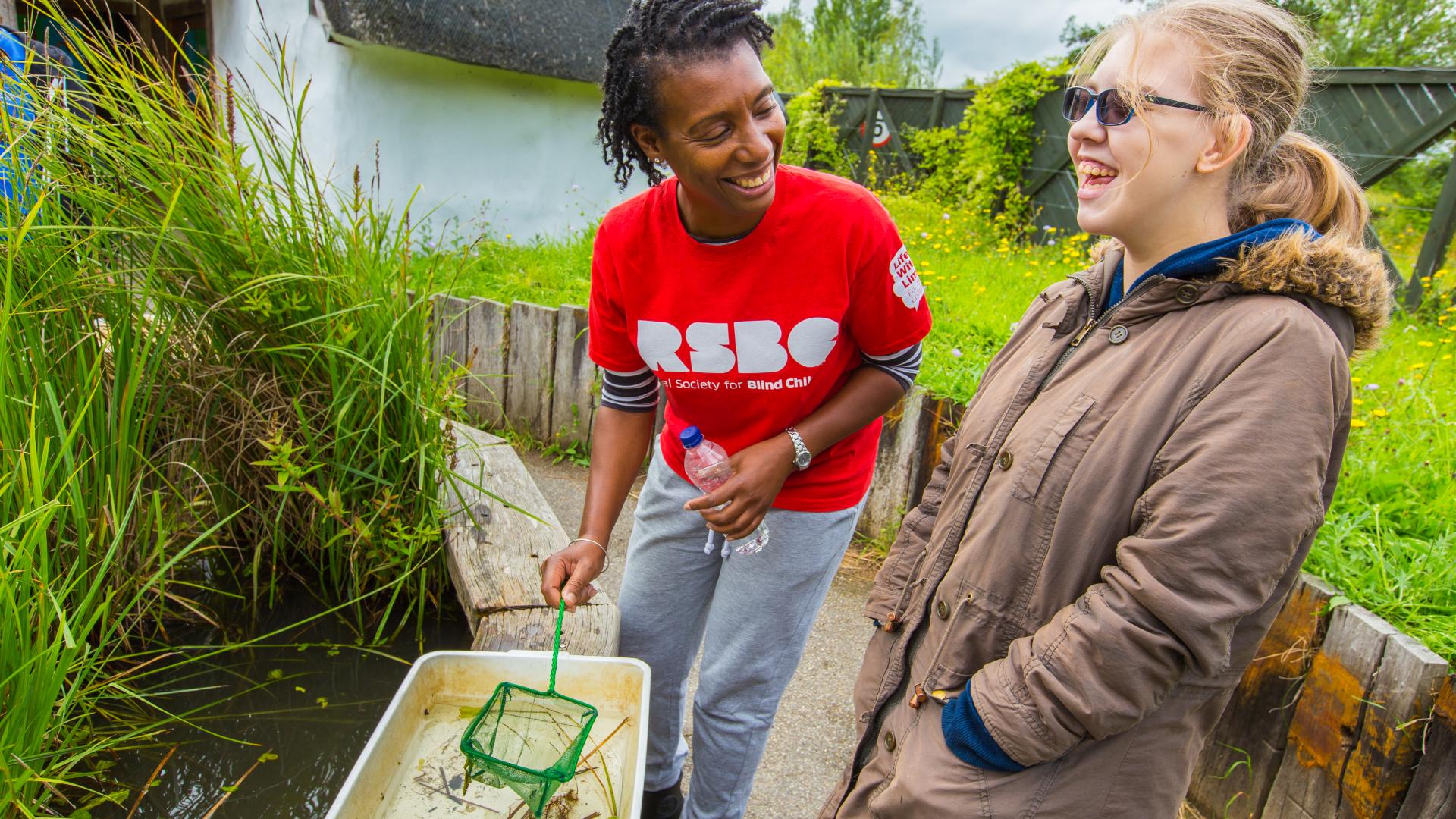 Activity volunteering
Our amazing Activity Volunteers play a key role in supporting blind children and young people to take part in a variety of activities. These range from sports, creative (singing, performing, art), audiobook club and day trips.
Activities are either London-based or online.
Using your skills to support blind children
Our activities are designed for blind young people to meet new friends, gain confidence, learn new skills/sports, and become more independent.
The skills you have developed in your career and personal life will be invaluable to our young people.
We provide
Flexibility – volunteer the hours you want or can
Training – bespoke RSBC volunteer training relevant to your role, including sighted guide training
Ongoing support – a dedicated member of staff to support you with your enquiries
Learning opportunities – learn new skills while you volunteer like empathy, working with people with sight loss and facilitation
What does the role involve?
Online activities:
support the session timetable
facilitate the communication and social interaction between participants
encourage members of the group to participate and share their opinions
Face-to-face activities (government rules permitting):
1:1 sighted guiding from and to public transport locations
practical support onsite
supporting the sessions
facilitate social interaction between the participants
Currently, sessions are run both during the week (mostly in the afternoon) and at weekends (usually on a Saturday).
Activity volunteering is a flexible commitment, and you will be able to sign up for the session you like and when you have time. It really is up to you and your availability.
Next steps:
Sign up to volunteer by filling in the below form and we will be in touch to arrange a time to meet virtually. We will talk through all the details of this volunteering opportunity and will answer any questions you might have.