World Sight Day 2023: Love your eyes campaign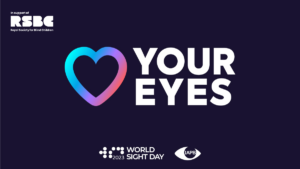 The Royal Society for Blind Children's fundraising initiative in support of World Sight Day on Thursday 12th October is a campaign focused on promoting eye health. Did you know that every 6 minutes someone is told they are losing their sight and 1 in 5 of us will experience significant sight loss at some point in our lives.
Celebrate World Sight Day with our mosaic art project
To support World Sight Day, we are creating a unique piece of digital mosaic art made up of thousands of images of eyes to celebrate vision of all levels. It's been said that 'eyes are the window to the soul' and so we encourage not just businesses but schools, individuals, and community groups from all over the world to join us not only in reviewing their eye health but at the same supporting blind babies, children and young people. Send your pics to worldsightday@rsbc.org.uk.
Help raise £100,000 to continue RSBC's work supporting blind and vision impaired babies, children and young people and their families by participating in our #loveyoureyes campaign.
How can I take part in the RSBC World Sight Day campaign?
Taking part is simple, donate £5, £10, £20 or an amount of your choice and then email us an image of your eyes to worldsightday@rsbc.org.uk.
We will then create a bespoke piece of mosaic art using thousands of pairs of eyes. By supporting our informative, inclusive, and educational awareness campaign organisations, of every size and scale and individuals can make a tangible difference to the lives of blind and vision impaired children while fostering a more inclusive and diverse workplace environment and an understanding of the importance of eye health.
'1 million people are living with avoidable sight loss and eye conditions are costing the UK economy a staggering £25.2 billion a year'.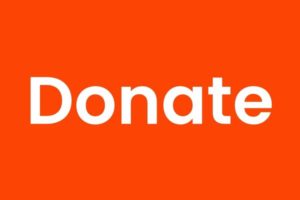 Celebrity and corporate supporters rally for World Sight Day with RSBC
Celebrity supporters:
Dame Judi Dench,
Jon Culshaw
Nicola Stephenson,
Jean Johansson,
Doug Allan
Chris McCausland.
"I'm pleased to be supporting the Royal Society for Blind Children ahead of World Sight Day. Our eye health is crucial and something we must invest in."

Dame Judi Dench
Corporate supporters:
AEG
Kroll
MacPhie's
Tata Consultancy Services
Tridos Bank
This is Milk
Gresham House
Zen Internet
Scope Eyecare & Healthcare
You may also be interested in…