03-11-2020
Listening: Audiobooks, Podcasts, and the Radio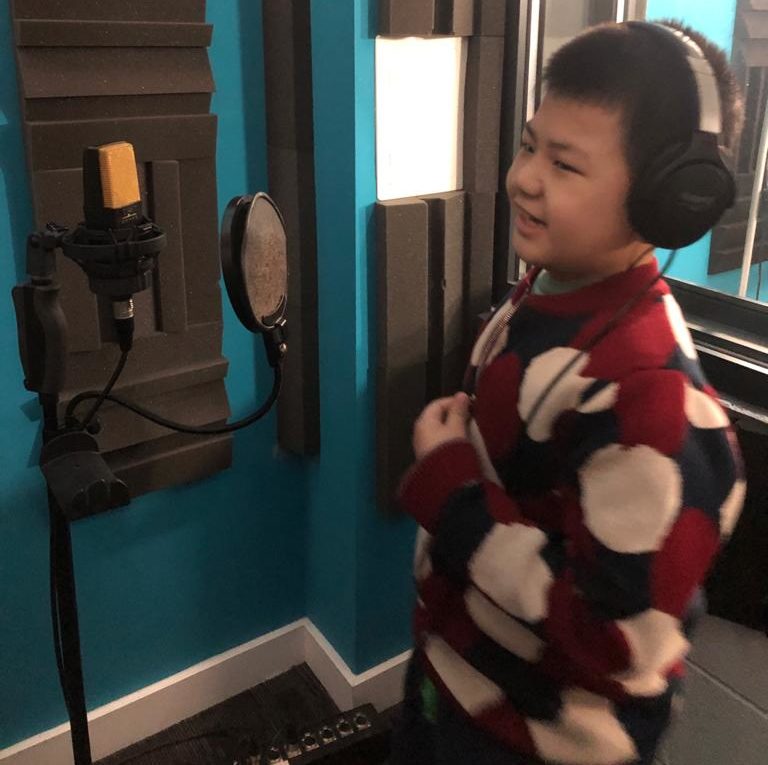 Audiobooks, Podcasts, and Radio
Listening to audiobooks, podcasts, or the radio can be a great way to spend time while also learning new things. This includes listening to one of our podcast series and our audiobook club, which are linked to here. 
Audiobooks, newspapers, and magazines
Physical books that are accessible to blind and partially sighted readers, e.g. those with large print or in braille, can be quite tough to find, meaning that other ways of accessing books are important to VI people. Audiobooks can be a great, alternative way of interacting with books, magazines, and newspapers for blind and partially sighted people, without going through the hassle of getting physical copies of accessible books. There are some great resources out there, which are often affordable or sometimes free!
Audiobooks
There are several different services that provide a whole host of audiobooks available for young people to use. 
The RNIB provides an audiobook service called 'Talking Books'. This is a free service where USB sticks or CDs can be sent to your house with pre-recorded books on them. The Talking Books are also available for digital download. For more information, get in contact with the RNIB via email (helpline@rnib.org.uk) or their helpline (0303 123 9999).
Another great resource for blind and partially sighted people to use is Calibre Audio Library, a charity specifically set up to provide audiobooks to people with disabilities. Calibre is free for anyone with a print disability and allows for unlimited borrowing of over 11,500 audiobooks and has over 3000 audiobooks specifically for children and young people (this ranges from Harry Potter to GCSE texts!)
You can stream the audiobooks from the Calibre website, download up to four books at a time onto the Calibre app, or even request a memory stick to be sent to your house with a range of books on them!

The website also gives regular book recommendations and reviews!
Some resources aren't specific to blind and partially sighted people. For example,  Audible provides subscription services with many different audio books – this particular service is £7.99 a month for downloading one book, which could be something a bookworm could be willing to invest in, if they want a wider range of titles! 
Audio Newspapers and Magazines
Many newspapers and magazines are also accessible in audio format. For example, the Talking News Federation provides a great 'Find a talking newspaper' tool to see if your local newspaper has an audio version available. 
The RNIB also deliver selected digital audio highlights, available through the RNIB Newsagent. 
Podcast
After a quiet couple of years in the early 2010s, podcasts are back in fashion! Jumping on this trend, we now create our own podcasts for blind and partially sighted people here at RSBC! The podcast covers loads of different things, so be sure to check them out. If you would also like to get involved in the podcast, please email us at connectons@rsbc.org.uk. 
If you're interested in finding podcasts about being blind and partially sighted people or having a disability, then The Blue Badge Company give a list of great disability podcasts that you can check out. This includes the great BBC Ouch series, where the BBC produce weekly podcasts available for free online to listen to, with each episode providing brand new content featuring people with disabilities from all walks of life.  
VI Talk also have some great podcasts from 2016/2017 which can be checked out here. The podcasts include the stories of a lot of different blind and partially sighted people and are about a specific person each episode and that person's journey through sight loss. 
Radio 
With the internet, radio stations can be more accessed than ever before. RNIB Connect Radio is the leading VI radio station, having 24 hour a day, 7 days a week content available online, or on Freeview Channel 730.  Probably the most popular regular show on Connect Radio is the 'The Daily Connect' at 10am and 4pm, which is a two-hour segment on current topics that impact the blind and partial sightedness community. The weekly schedule for the station can be found here. 
If RNIB Connect Radio doesn't tickle your fancy (the music sections can cater to a *slightly* older crowd), then Blind Radio have a list of dozens radio channels that are accessible via a computer instead of a radio. There's something for everyone! 
For those who are fans of traditional radio, British Wireless for the Blind Fund can supply audio equipment to blind and partially sighted people individuals on free loan for those who would not be able to afford to purchase. This can be great if you're family has financial difficulties, or if you've just moved out and need to save as much cash as possible!